We provide free, no obligation quotations & impartial advice to our customers | Contact us on 0800 783 7753

Style of entrances
Entrances to your driveway can be defined by using a single row or several rows of granite sets or a single row of granite sets followed by a section block pavers, as shown on the right.
Edgings around the entrance can also be included, these are can be granite sets, block pavers or brick.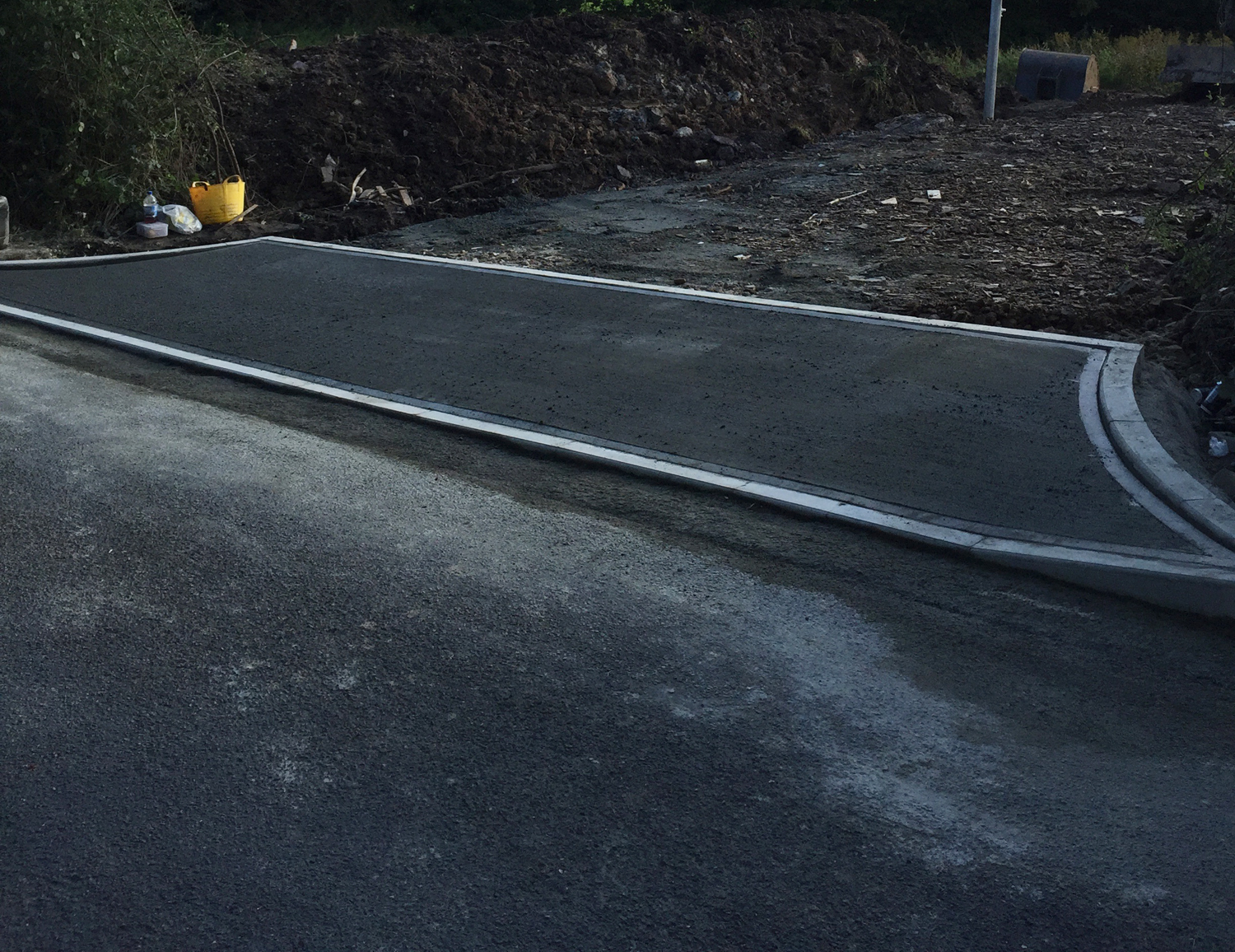 Constructing new crossovers
Crossovers, or more commonly known as "dropped kerbs", can be implemented at the entrance to any drive. The image shows a new concrete crossover, making easy access down to the road.
Please Contact us for more information or to ask any questions.